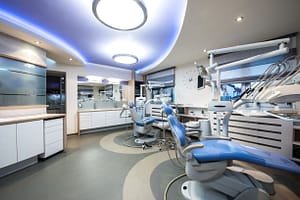 The continual growth of the Dental Support Organization model has ripple effects throughout dentistry.  More complex structure can bring benefit but also increased risk.  We understand the risk; and want to help you identify what your DSO is facing in regard to malpractice insurance.
The model for dentistry is changing.  The way to insure it needs to follow suit.  The historical method of insuring individual dentists on separate malpractice policies is ingrained in the dentistry culture.  But this method has severe limitations for Dental Support Organizations and does not match the overall purpose and strategy of a DSO model.
If your DSO is still managing separate policies for all your dentists with multiple malpractice insurance companies involved, please talk with us about a better way.  A better way that reduces coverage gaps, streamlines administration, manages cost, and puts you in control of the claims process.
You are working hard to scale your organization; your malpractice protection needs to scale with you.
Please reach out us learn more about improving your Dental Support Organization's malpractice insurance program.
Stephanie Webb – Dental Program Manager
swebb@emerywebb.com
(845) 896-6727 x1120